Member Information - Judith Hart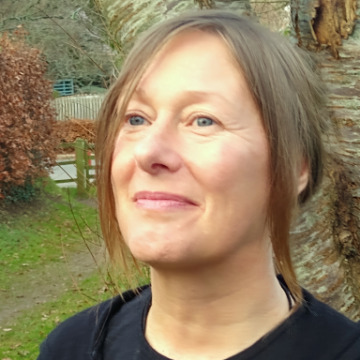 I am an advanced kinesiology practitioner and professional kinesiology teacher. I've been working with panic, anxiety, depression and trauma for the last 25 years in my private practice. I offer a series of bespoke sessions which create a safe place so you can move through stress and into healing and balance. This is medicine for your heart, body, mind and soul. I work face to face in Devon, and also on-line - Zoom, Skype, Brave etc. My experience and in-depth training allows me to work with deep emotion if necessary for you as well as assist with a journey of inner development and exploration of yourself as a spiritual and magical being. Maybe you wish to increase confidence, creativity or intuition. I may be able to help physical symptoms and ailments such as low energy, sleep disturbance, nutrition or digestive issues, injuries that don't heal or jaw, neck, shoulder aches and pain. As well as being a kinesiologist, I am fully qualified and registered as a masseuse, bodyworker and energy worker. As an experienced teacher I have spent over 20 years training natural health therapists. I have run many professional Creative Kinesiology practitioner courses focussing on how to deal with panic, feel safe, release of trauma, expansion of gifts, and deep exploration of self. Most of my students now run their own successful practices. I act as a Mentor to fledgling practitioners and also work with experienced practitioners who wish to expand and explore themselves. I have trained and worked with Mayan Fire Ceremony and the Mayan Calendar for over 20 years and the Native American Medicine Wheel for 15 years, running and monitoring vision quest ceremonies for magical development and healing. I bring aspects from all my training and background into sessions if appropriate for you.
This member has informed the Kinesiology Federation that they have trained in the following branches of kinesiology.
This member has informed the Kinesiology Federation that they are qualified in these additional therapies. The Kinesiology Federation has seen a certificate of qualification for these therapies, but the accuracy of this information is the responsibility of the practitioner. The KF can not verify other therapies.

The Kinesiology Federation does not accept responsibility for the content of external websites. All our members have been informed that as advertisers they need to comply with the current Advertising Codes.
We welcome direct enquiries to our practitioners, please use the form below to submit your enquiry to the practitioner directly.